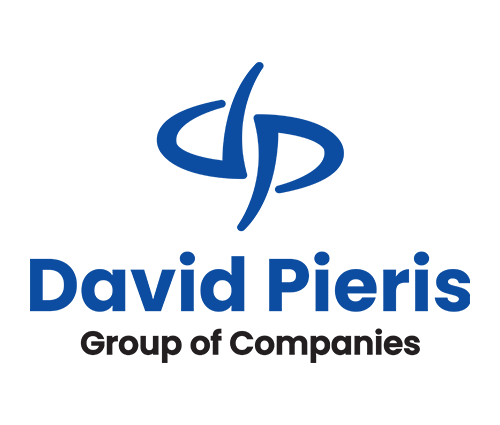 MOBILITY

PROPERTY & FINANCE/ LEASING

AGRICULTURE

LEISURE

IT
David Pieris Motor Company (Pvt) Ltd
Sole distributor of Bajaj vehicles, KTM motorcycles and genuine spare parts in Sri Lanka Authorized distributor of MRF three wheeler and motorcycle tyres.
https://www.dpmco.com
David Pieris Motor Company (Lanka) Ltd
David Pieris Automobiles (Pvt) Ltd
D P Logistics (Pvt) Ltd
Comprehensive Logistics solutions comprising Transportation, Warehouse Management, Freight Forwarding, Customs Brokerage, Consultancy and Project Logistics, Document Management and Archiving.
http://www.dplcom.com
DPMC Assetline Holdings (Pvt) Ltd
Assetline Leasing Company Ltd
Assetline Insurance Brokers (Pvt) Ltd
Registered with the Insurance Regulatory Commission of Sri Lanka, Assetline Insurance Brokers provides comprehensive and affordable General and Life Insurance brokering solutions for both private and commercial clients.
http://www.aibl.lk/
Assetline Capital (Pvt) Ltd
Licensed by the Securities & Exchange Commission of Sri Lanka as an investment and unit trust manager, the company provides portfolio management services to high net-worth individuals and corporate entities.
https://assetline.lk/product/investment-management/
Assetline Corporate Services (Pvt) Ltd
Provides professional Legal and Company Secretarial Services for David Pieris Group and selected clientele.
https://assetline.lk/
PROPERTY
& FINANCE/ LEASING
D P Global Ventures (Pvt) Ltd
Sustainable Agriculture and Organic Agri Export. Operates 52 Agri & Farm shops island-wide and also Sri Lanka's first Gourmet dine-in marketplace called GLO Shop & Café in Battaramulla.
https://www.dpglo.com
David Pieris Racing & Leisure (Pvt) Ltd
Owns and manages Sri Lanka Karting Circuit (SLKC) which has Sri Lanka's first and only purpose-built FIA-CIK homologated international karting track, recognized as Asia's finest and one of the best in the world, along with other leisure activities such as the air rifle shooting range, swimming pool and Paddock restaurant. SLKC is the only activity-based leisure destination of its kind in Sri Lanka providing a world-class experience for families, corporates and race enthusiasts.
http://www.slkarting.com/
David Pieris Leisure (Pvt) Ltd
A subsidiary of David Pieris Racing & Leisure (Pvt) Ltd, it is engaged in developing a water park with international standards in Bandaragama to compliment the Karting experience. The Water park will consist of 12 slides comprised of multi-lane water slides, speed slides, crusader, aqua loop, bowl, typhoon tunnel, water play and a gravity fall. Opening Soon!
https://youtu.be/9HT901VudyQ
Hill Cottage Nuwara Eliya (Pvt) Ltd
Situated in a prime location in Nuwara Eliya, Hill Cottage is a bungalow built by the British during the colonial era, steeped in old English charm. Offering a tantalizing combination of coziness, service, privacy and convenience with spacious rooms and modern bathrooms, a fireplace to lounge around, a restaurant which serves a variety of eastern and western cuisine and impeccably maintained gardens to compliment it all.
http://hillcottage.lk
MOBILITY

PROPERTY & FINANCE/ LEASING

AGRICULTURE

LEISURE

IT